Sagreen international Educational Trust (SIET) is a registered trust in India committed in providing quality Teaching and Volunteering internship placements in India since 1999. The principal focus is identifying and securing the best possible professional Teaching and Volunteering internship placements for the applicants. Apart from net work host schools in India Sagreen International has its own Schools providing vast pool of Teaching and Volunteering opportunities.

Sagreen Internationalís head office situated in Kerala.Kerala which is popularly known as God's own country is a bustling lush green, coconut palm state on the west coast of India. Kerala is renowned for its rich culture, hospitality, back waters, serene beaches, green hills, beautiful vegetation, which all makes it a paradise for tourism. It is abutted by Karnataka on the north, Tamil Nadu on the east, and the Arabian Sea on the west. Thiruvananthapuram is its capital.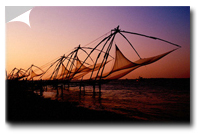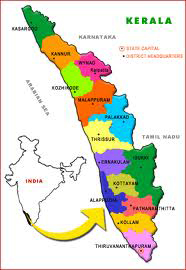 Every district in Kerala has its own unique cultural characteristics. Thiruvananthapuram is known for it's beaches in Kovalam,Varkala, Sri Padmanabhaswamy Temple, enchanting Ponmudi known as Golden valley and various museums and palaces. Quilon is an old seaport town on the Arabian coast and a great trade center of Kerala famous for cashew nuts. Pathanamthitta a hilly terrain of pristine beauty is the headquarters of pilgrim worship in Kerala. More than 50% of the total area is occupied by temples, rivers, mountain ranges and coconut groves covered by forest, this little district is frequented by tourists for its water fiestas, religious shrines and cultural training centre. Alappuzha for it's serene backwaters. Thrissur the cultural capital is world famous for its Pooram festival. Kottayam for it's ancient churches. Kozhikode for it's old world charm and famous for its boat-building yard, timber industry and historic temples and churches . Cochin which is known as the Queen of the Arabian Sea is well known for finest natural harbours.Cochin is also famous for Chinese Fishingnets , Portuguese St. Francis Church , Mattancherry Palace (Dutch Palace), Synagogue, Bolghatty Island, Willingdon Island. Kannur enjoys the credit of cradle of colorful folk art and folk music of Kerala. Palakkad is a land of valleys, hillocks, rivers, forests, mountain streams, dams and irrigation projects. Idukki is one of the most nature rich areas of Kerala. The high ranges and wooded valleys are grided by three main rivers - the Periyar, Thalayar and Thodupuzhayar and their tributaries. The river Pamba originates from here. Idukki offers diverse attractions like wildlife sanctuaries, hill stations, spice plantation tours, mountain treks, elephant rides and so on. Kasargod is famous for its Hosdurg Fort. Wayanad is known for its lovely mist clad hill stations, sprawling spice plantations, luxuriant forests and rich cultural traditions.

One aspect of the state's rich cultural heritage is manifest in its varieties of religious architecture, ancient Hindu temples with copper-clad roofs, later Islamic mosques with "Malabar gables" and colonial Portuguese Baroque churches. The religious amity of the state is an example to the world population to follow and observe in the turbulent world scenario to achieve endurable world peace.
Literacy of the people in Kerala is100% and their courtesy and hospitality is acclaimed by all which lures the tourists to visit this tiny state time and again. In a recent survey by India Today revealed that Kerala is No.1 state in India in respect of its impeccable law and order situation.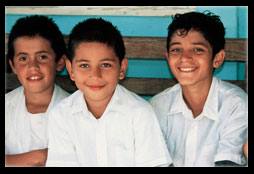 Kerala is one among the best three destinations in the world according to the World Travel and Tourism Council (WTTC). The 400 year old Arakkal kettu situated in Kannur district of Kerala won the Honourable mention award of UNESCO.This covetable selection was made out of 36 entries from 11 nations.

The climate in Kerala is excellent and varies a little from season to season. Kerala is bestowed with a pleasant and equable climate through out the year. This is because of the lands nearness to the sea and the presence of the fort like Western Ghats on the east. Kerala receives copious rain (average 3000 mm) each year. The temperature normally ranges from 27\B0 to 32\B0 C (82\B0 to 90\B0 F) on the plains but drops to about 20\B0 C (68\B0 F) in the highlands. The Highlands of Kerala which is witnessing brisk tourist activities enjoys a cool, fresh and invigorating climate the year-round. All seasons are best for tourism.